The Intelligent way to downscale your classic designs
Downscaling classic carpet designs without losing detail has always been impossible … until now. Downscale your designs with Smart Resize function (up to 70% of original design) while perfectly preserving design details and contours by eDesigner.
What are the differences to other software?
With other software or our old Resize function, downscaled classic designs still look fuzzy and many contours and details will be lost. Smart Resize function in eDesigner uses an intelligent algorithm adjusted for the designs' contours and details, thus making the downscaling excellent. Contours and small details are well kept, and more importantly, the manual resizing time will be reduced by 60~70% at least.
Smart Resize can perform hundreds of calculations per pixel in your design. This results in hundreds of millions of computations for your design to ensure that most of details are resized properly. The results of this function speak for themselves.
No fuzzy design downscaling any more!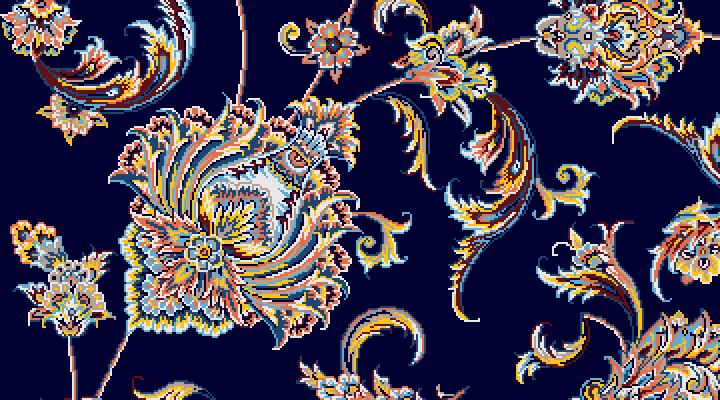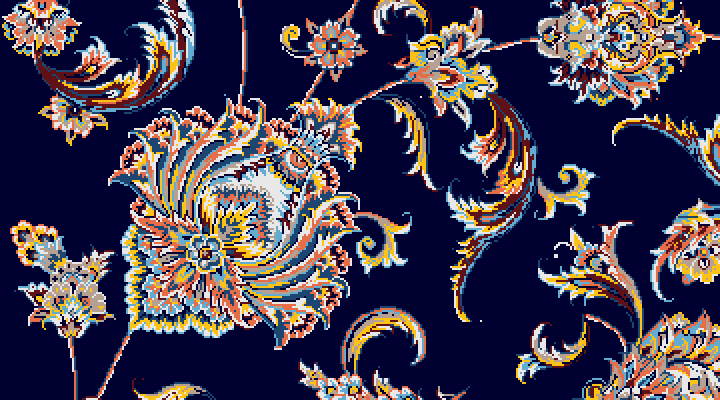 Comparison of Smart Resize function with other downscaling functions
(Downscaled design by 80%)

Save your time and create new designs rather than resizing existing ones.