eWeaver is an advanced CAM software for processing carpet designs and converting them into machine specific production data. It supports single, double and triple rapier, face to face and incorporate techniques with a large range of weave sets.
eWeaver can create customized weave sets or works with predefined ones. Its user-friendly graphical environment provides various functions for creating and editing weaving structures. The software converts the designs to machine specific production data.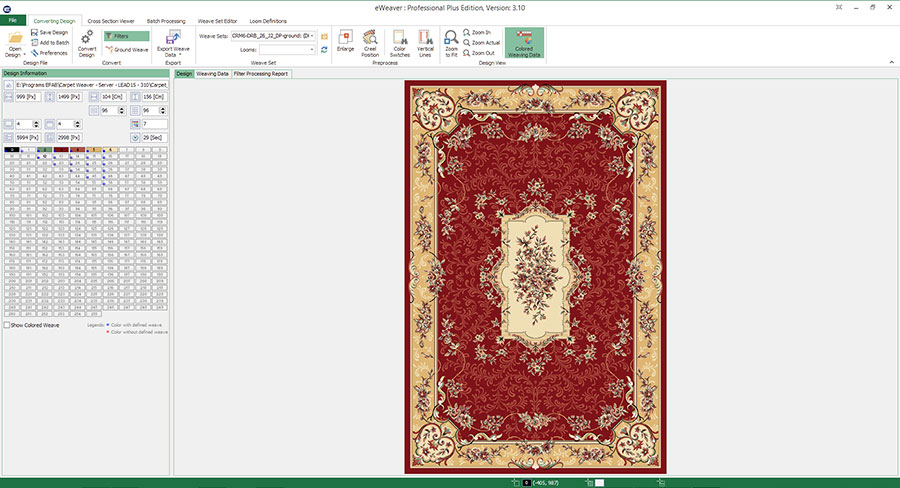 Weave Set Editor
Weave Set Editor function can create and edit weave sets based on machine types, required technical specifications and design. Also supports
different types of filter creation.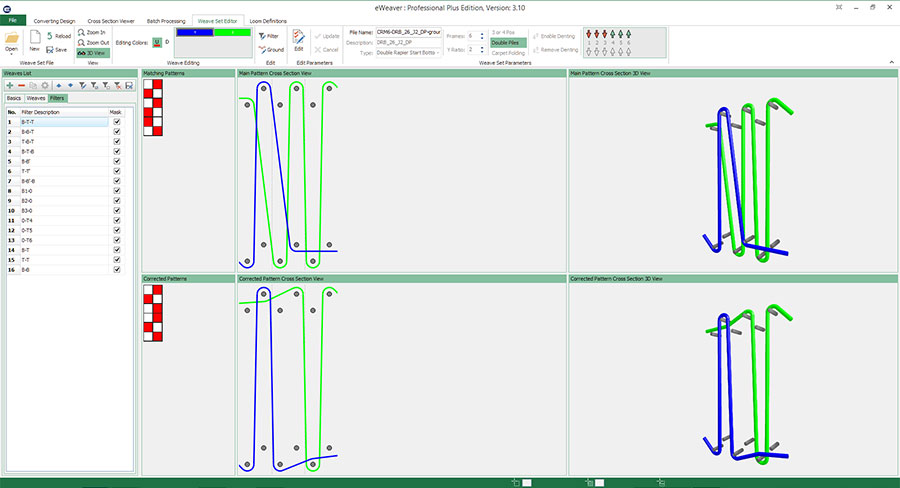 Weave Set Editor
Design Converter
Different graphical file formats (BMP, PNG, TIF, PCX, GIF, PAT, …) can be converted to different machine file formats, like: EP, JC5 and DAT.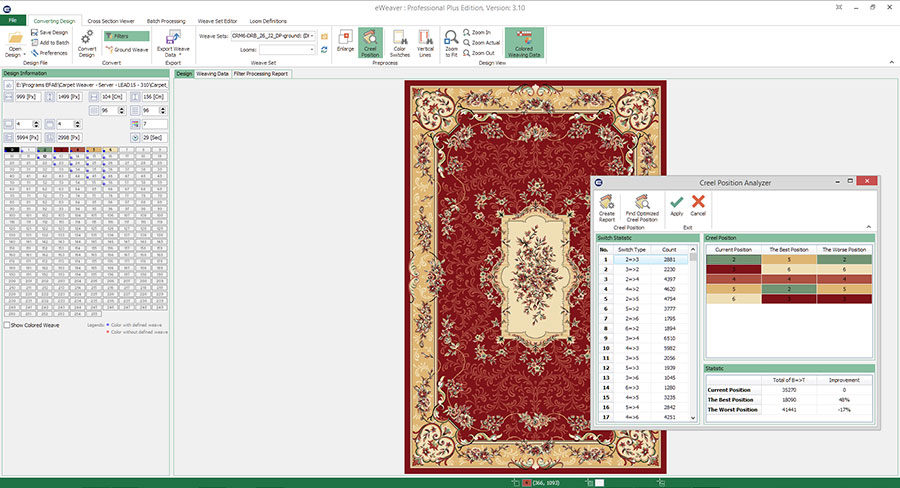 eWeaver with advanced GUI (Graphical User Interface)
Compatible with Windows 10, 8.1, 7, Vista and XP (32 and 64 bit)
Cross Section Viewer
After design conversion, whole designs can be seen in cross section format to find out how the design is going to be woven. Scroll the dent line or enter the dent line number to find the proper position and view the cross section of the design.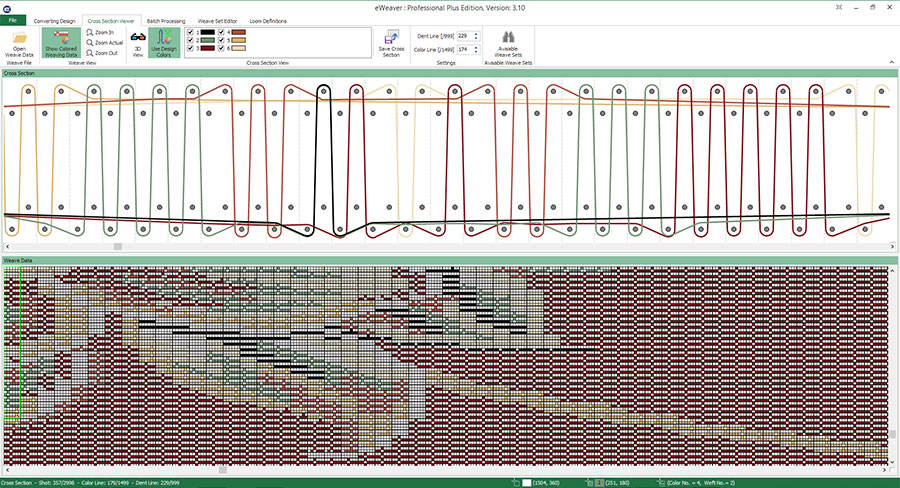 Cross Section Viewer


Cross Section of carpet before and after filter processing
Batch Processing
Convert several designs with different weave sets into different machine file formats by just one click!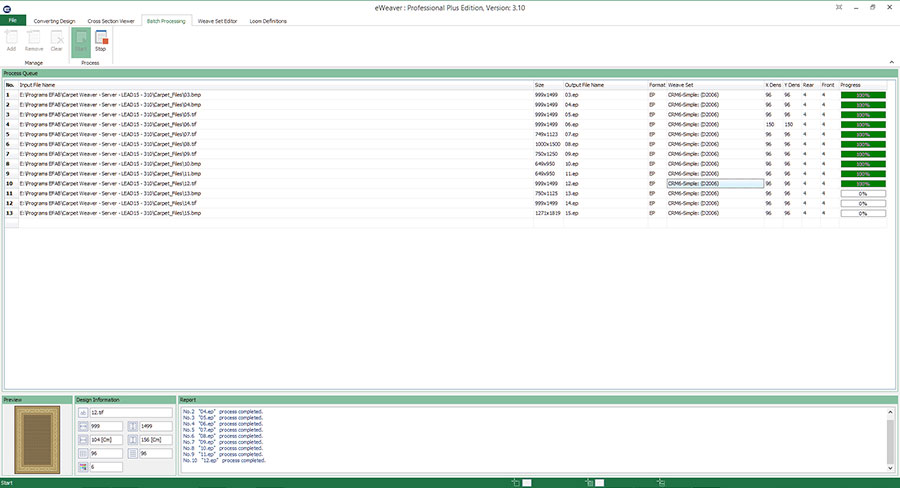 Batch Processing
eWeaver Features
| | |
| --- | --- |
| | Powerful and user-friendly |
| | Supports Single, double and triple rapier machine types |
| | Create wide range of weave sets, basic weaves and filters |
| | 2D and 3D Cross Section Viewer, for viewing, creating and editing basic all weaves and filters |
| | Supports Double Point and Carpet Folding |
| | Supports 3 position Jacquards |
| | Supports common graphical file formats (BMP, PCX, GIF, TIF, PNG, PAT and …) |
| | Supports EP, JC5 and DAT |
| | Batch processing |
| | Windows 10, 8.1, 7, Vista and XP (32 and 64 bit) |