CARPET DESIGN SOFTWARE
Professional software for design, simulation and production of hand knotted, machine woven, printed and robotic tufted carpets & rugs

CARPET DESIGN SOFTWARE
Professional software for design, simulation and production of hand knotted, machine woven, printed and robotic tufted carpets & rugs
eDesigner (Carpet Design Software) meets all demands of professional carpet & rug designers.
This comprehensive solution includes a flexible set of drawing tools and a great range of functions and features to increase design productivity.
eDesigner gives you maximum flexibility and guarantees full control of the designing process. It is a professional software for design, simulation and production of hand knotted, machine woven, printed and robotic tufted carpets & rugs.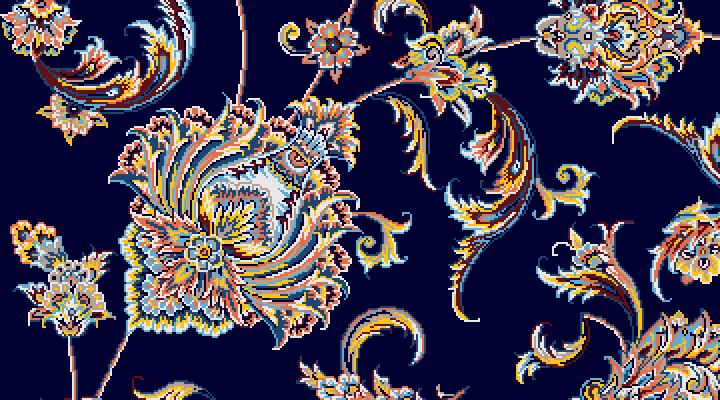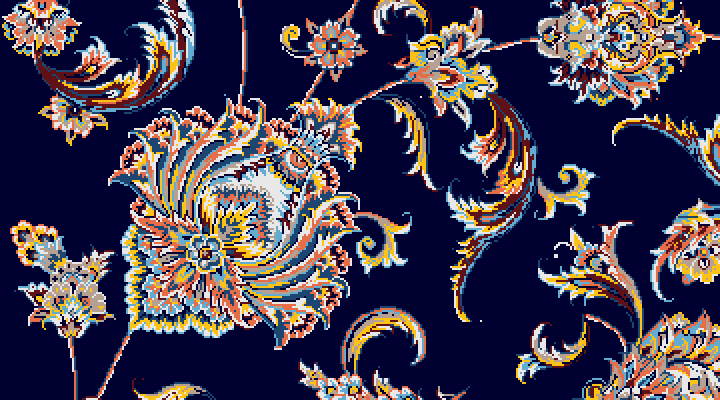 Smart Resize
Downscaling classic carpet designs without losing detail has always been impossible … until now. Downscale your designs with Smart Resize function (up to 70% of original design) while perfectly preserving design details and contours by eDesigner.
Smart Resize function uses an intelligent algorithm adjusted for the designs' contours and details, thus making the downscaling excellent. Contours and small details are well kept, and more importantly, the manual resizing time will be reduced by 60~70% at least.
Border Wizard
The outstanding Border Wizard function eliminates all complexities of border creation.
It lets designers create different shapes of the same design in just a few minutes. Rectangular, oval, circular, elliptical and octagonal shapes can be obtained easily in different sizes.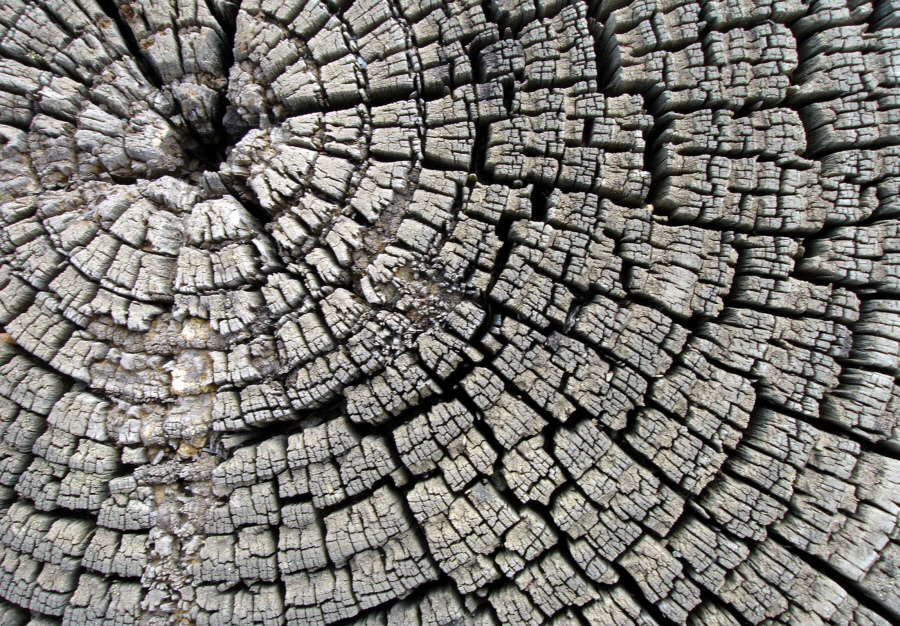 Original photo
Prepared design by just few clicks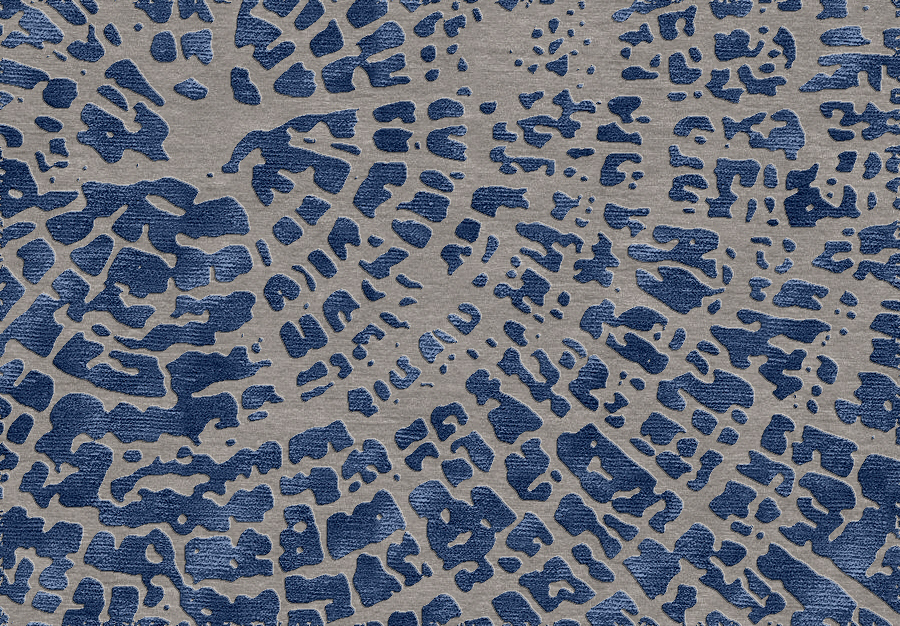 Simulated Design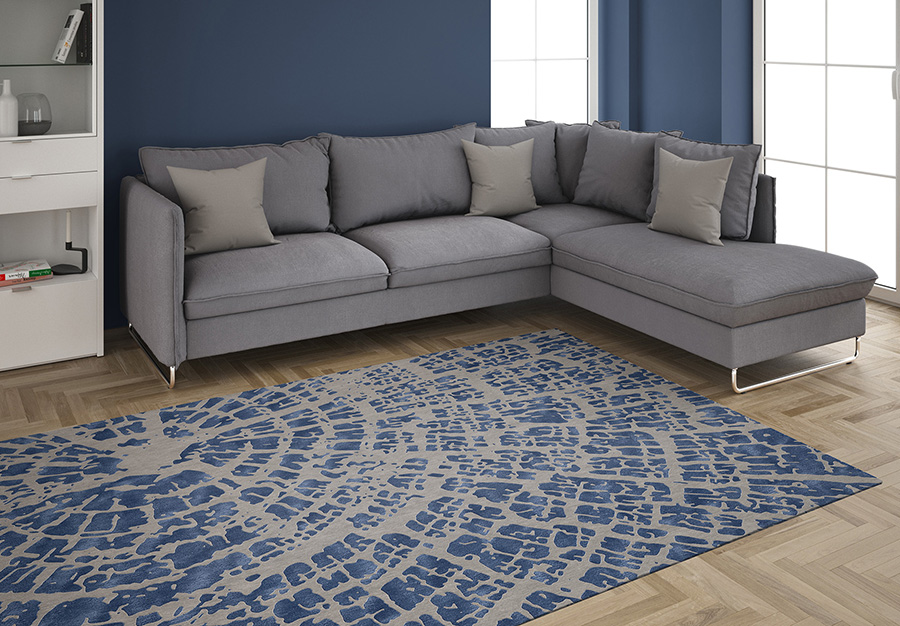 Visualized interior design by Room Decoration function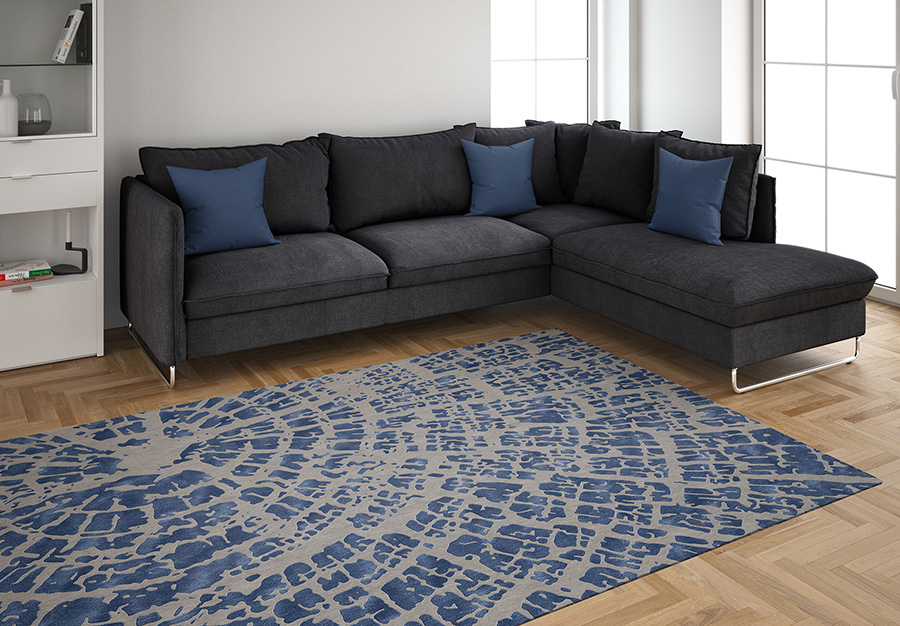 Visualized interior design by Room Decoration function
Carpet Design Simulation
The advanced Carpet Simulation function can simulate lifelike views of the designs before production.
With the Room Decoration Add-on, simulated carpet and rug designs can be placed in different decorative settings for an attractive presentation.
Carpet Design Printing
Carpet Design Printing functions are specially developed to fulfill all the requirements of hand-made carpet & rug producers.
Create your design by eDesigner and print it in the way your carpet weavers are familiar with.
Different kinds of printing methods make the software very flexible. Even special weaving codes like Talam (or Tallam) for Pakistani carpet weavers are supported.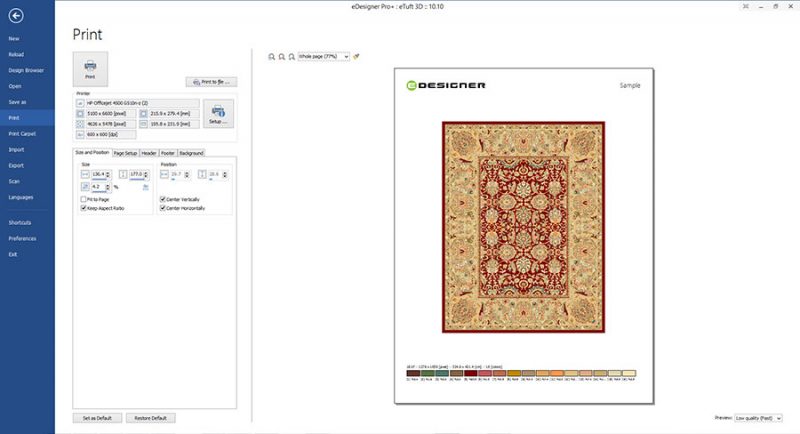 Photo Color Reduction
Advanced Photo Color Reduction routines by taking advantage of artificial neural networks and interactive methods.
Vintage Effect
The Vintage Effect function has been developed to create vintage and erased designs by just one click!
It comes with 50 different predefined effects which are customizable to your demand.
Robotuft Add-on
The Robotuft Add-on comes with a flexible set of drawing tools and a complete range of designing functions.
This add-on can convert pixel-based designs to vector-based formats for robotic production. Accompanied with useful and handy features and functions, this revolutionary raster to vector conversion solution enables designers to create various designs easily.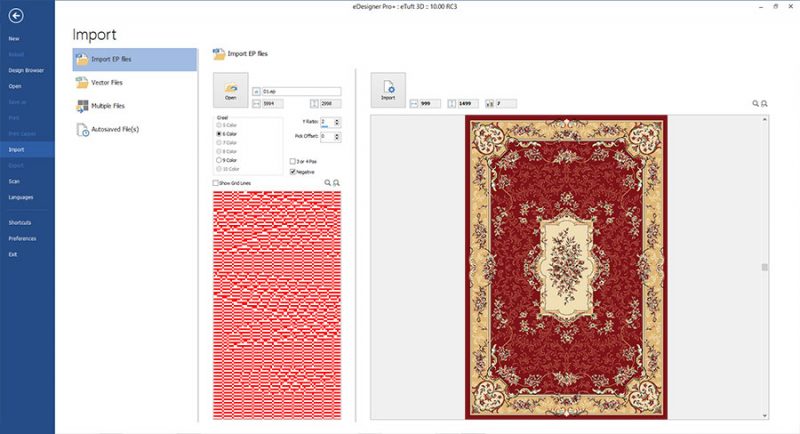 Import Weaving Data
Import Weaving Data converts EP, JC5 and DAT files into original bitmap designs easily.
No matter what was the weave structure or Jacquard type during the processing, the Import Weaving Data function will convert them to bitmap designs.
Gradient Fill
Gradient Fill scheme with 5 different tools: Gradient, Multi color Gradient, Patterned Multi Color Gradient, Color Course and Contour Gradient (supporting more than 66 different ways of gradient fills)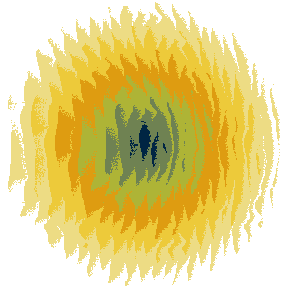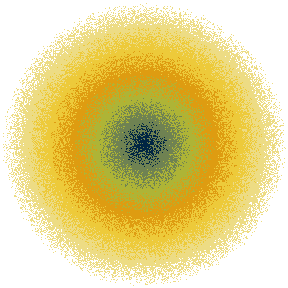 Patterned and Random Gradient Fill samples,
c
reated by just one click!
With eDesigner, EFAB follows the mission to provide the most powerful carpet designing solution at an affordable price for the whole carpet industry.
eDesigner Features
| | |
| --- | --- |
| | Windows 11, 10, 8.1, and 7 compatible (32-bit and 64-bit) |
| | Background Layer feature with transparency support |
| | Pile & Loop Combiner to visualize Double-Pile and Pile & Loop combinations |
| | Complete set of drawing tools (up to 60 tools depending on the depending on the software edition) |
| | Objective drawing tools with easy sizing, aligning, positioning (Rectangle, Circle, Ellipse and Oval) |
| | Special drawing tools for spiral lines, symmetric motifs, DP curve tool, etc. with customized properties supporting Pen Pressure and Eraser |
| | More than 150 function: resize, rotate, repeat, mirror, symmetry color masking, contour, bookshelf, effect binding and more |
| | Special functions for expert usage: Cross Planting, De-Perspective, Creel Map and more |
| | Automatic filtering of scanned point paper designs with < %1 error |
| | Working at any zoom level, with exact warp/weft ratio with customized grid and guide lines |
| | User definable shortcut keys |
| | Exporting color usage report to Excel file for further calculation process |
| | Working on multiple designs simultaneously |
| | Locked Windows option for easier comparing of two designs |
| | Multiple steps of undo/redo with History of editing |
| | Copy and paste design elements while protecting the selected color |
| | Easy color masking and unmasking |
| | Easy to create, modify, add, rearrange and save color palettes according to designer preferences of customizable color books |
| | Coming with Chromatone 1080, ARS1400 Wool, ARS1200 Wool, ARS600 Wool, ARS1000 Viscose, ARS700 Viscose and ARS320 Viscose RGB colors data |
| | Full page design Browser, for managing and browsing design files |
| | Multiple levels of automatic clean up for the cleaning of designs (with options for cleaning up on a single or multiple colors) |
| | Conditional color change for automatically adding and removing pixels in a predefined environment |
| | Reading and writing multiple different standard file formats (BMP, PCX, GIF, TIF, PSD, TGA, PNG, JPG, PAT , DXF, SVG, PLT, BRT, HIT…) |
| | And more … |
See Also
Farzin
2020-06-24T11:53:20+01:00